What is the service SOS Mail Solutions?
2022.06.18更新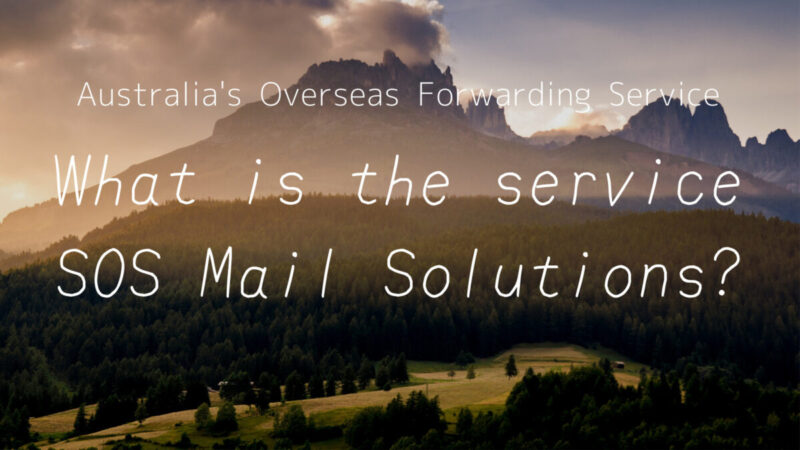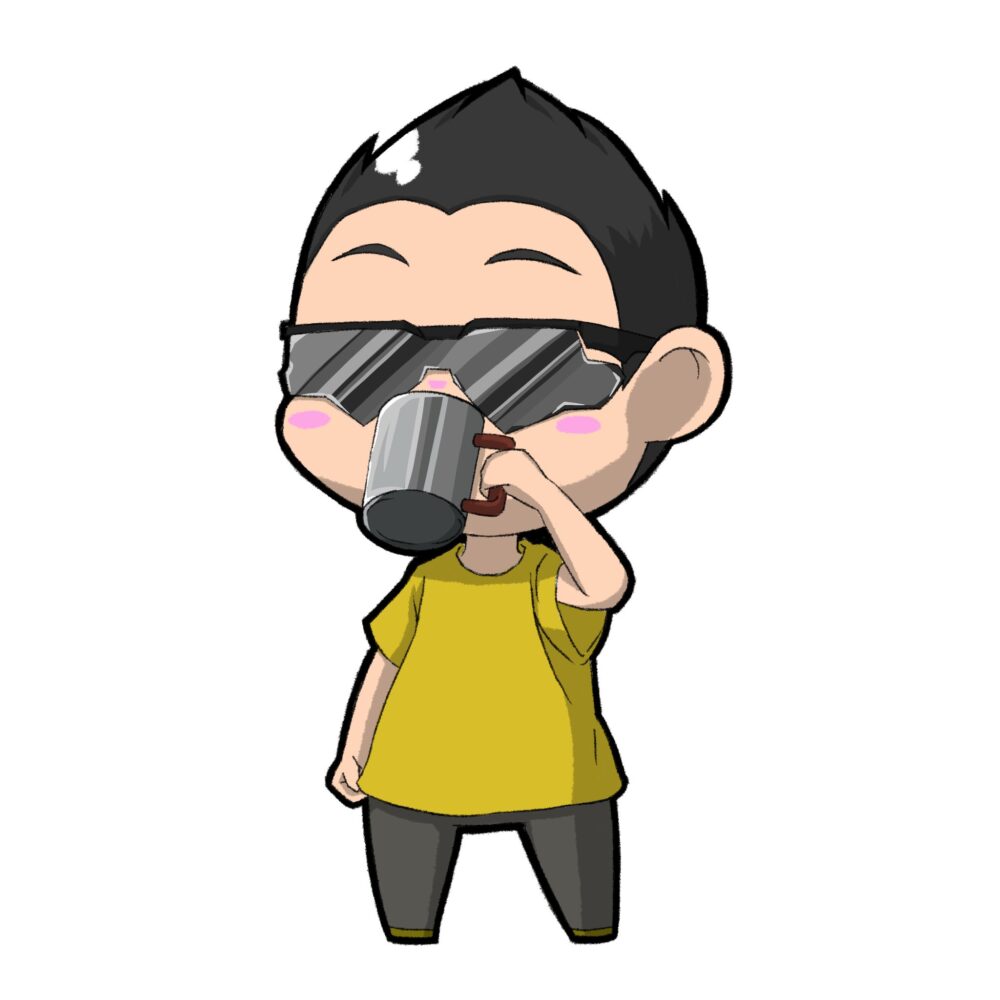 レイトン
Welcome to L′s Info Blog.
I am Layton, the blog manager.
In this issue, I would like to talk about SOS Mail Solutions, an Australian overseas forwarding service.
It will be a bit long, but we hope you will bear with us.
Why I came across this service appears in the article below, if you would like to read it.
English Version is Coming Soon…..
Introduction
This article is a niche for readers who want to buy products that they couldn't find on Amazon but found on Australian e-commerce sites, or who can't ask their Australian friends to shop for them, but want to buy something.
Attention!
If you are asking yourself, "Australia? Imports? I don't know", please do not read this article and save your time by reading other articles of interest.
However, if any of you have a desire to buy from that e-commerce site in Australia or want to know how to import XX products sold in Australia, we are sure that reading this article to the end will help you.
Japanese version is also available. If you prefer Japanese, please click the link below.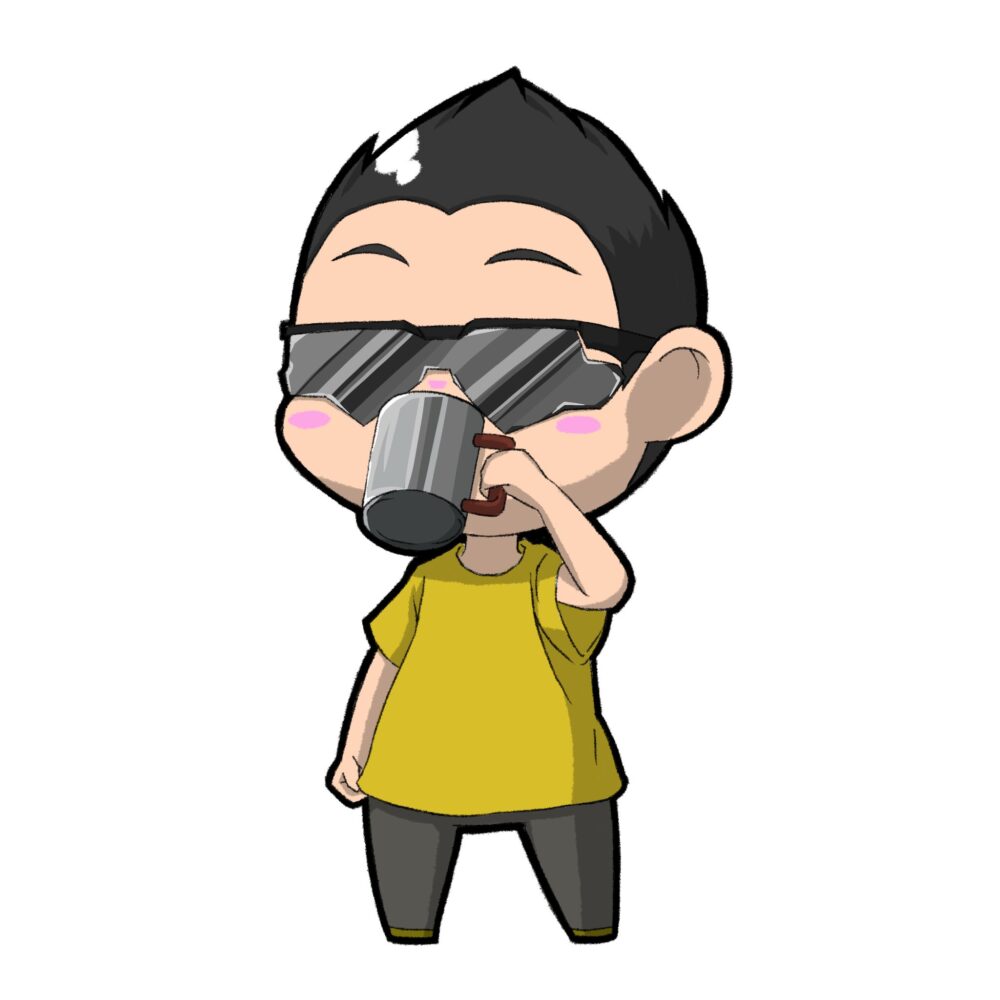 レイトン
日本語版へ進むには、こちらをクリックしてください。
Why Overseas Forwarding Service?
If you have used a major international retailer, you may be asking yourself this question.
Famous EC sites such as AliExpress, Banggood, Gearbest, EXPANSYS, iHerb, ETOREN, etc. can basically deliver directly to Japan, the U.S., and Europe, so they do not use forwarding services or personal import agency services.
However, many Australian e-commerce sites require Australian-issued credit or debit cards for payment.
This is why Australian overseas forwarding services are used.
About SOS Mail Solutions
This is a family owned business established in 2006 based in Brisbane, Australia.
In addition to basic forwarding services, they also offer mail forwarding (for those who do not have a fixed residence), PO Boxes, and a return service for products purchased in Australia.
One of the more unusual services they offer is assistance with business services (research, business management, etc.) within Australia.
Check it out for details!
Usage Procedure and New Registration
The process goes roughly like this.
Account creation procedure on the official site (input of various items)
Confirmation of the authentication and activation email
If you want to use the service immediately, use the address, etc., provided in the e-mail
Since you have already obtained an account, some of the steps will be omitted, but the new registration procedure is explained below with screenshots.
Apply for an account
First of all, go to the official website of SOS Mail Solutions.
Here's the link to the official website!
Once you are on the site, you will see a page like the one below, and click on "Register now".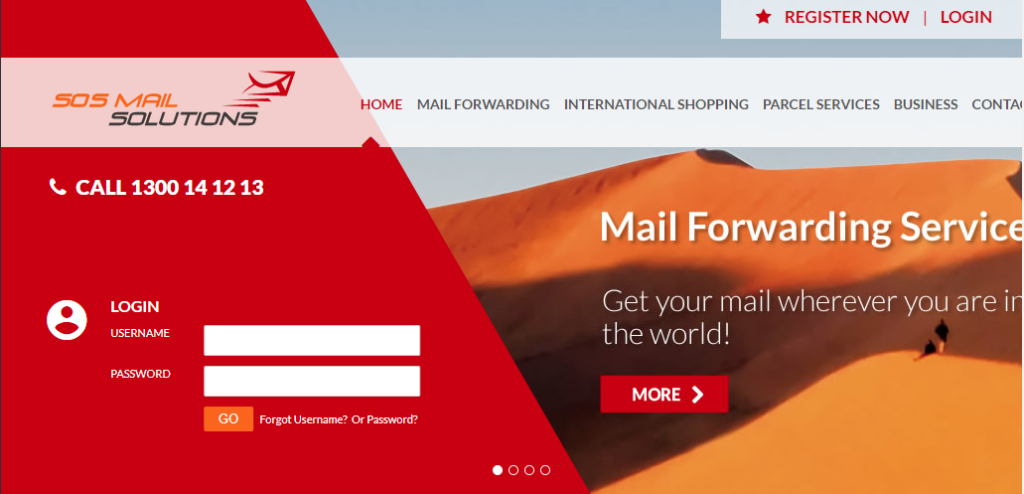 When the screen moves to "Register a New Customer Account", click INTERNATIONAL SHOPPER from "Choose Account Type".

After clicking INTERNATIONAL SHOPPER, enter the required information in the "Your Details" and "Your Account Details" fields that appear from the center to the bottom of the screen.
Enter personal information : "Your Details"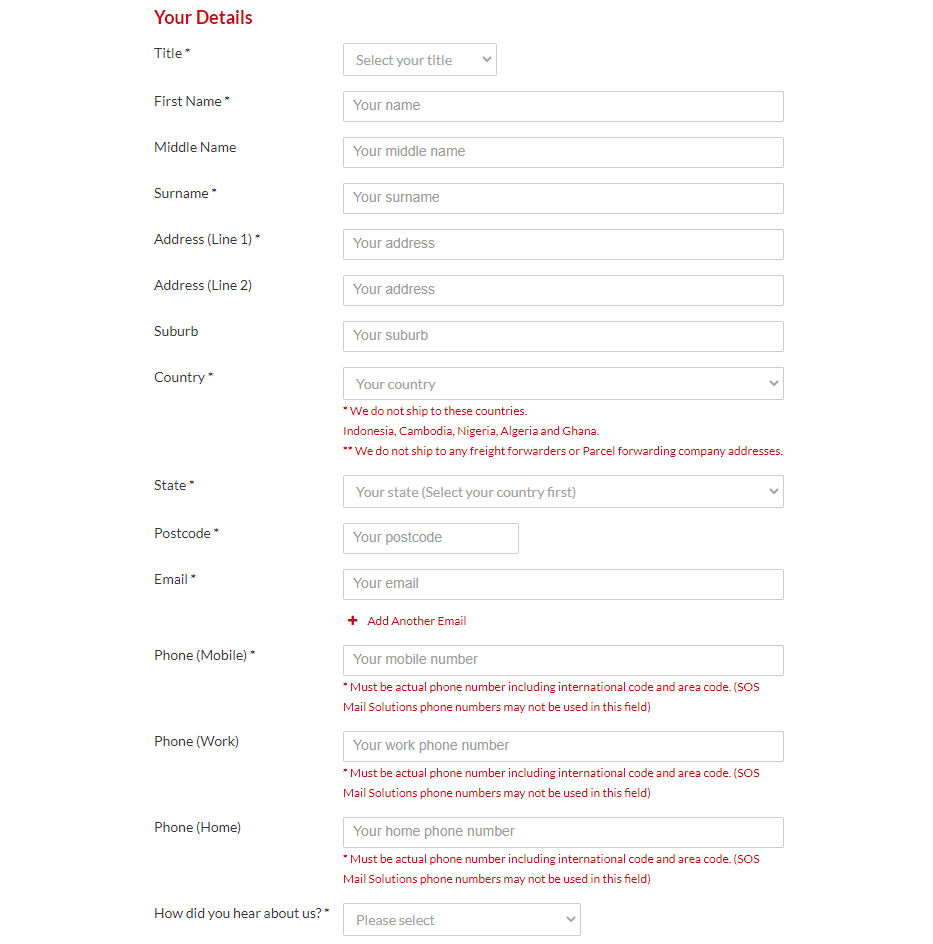 In most cases, entering the address as usual should not be a problem.
It is just that Japan is a special case.
Enter about your created account:「Your Account Details」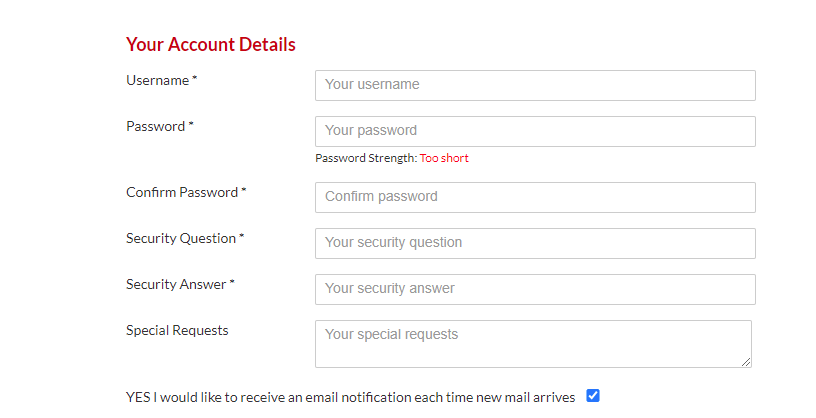 The following is a sample entry.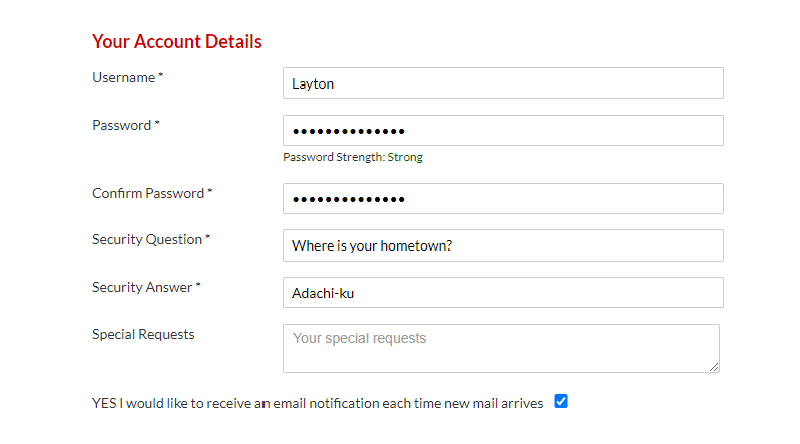 Pre-Use Checklist:「Your Confirmation」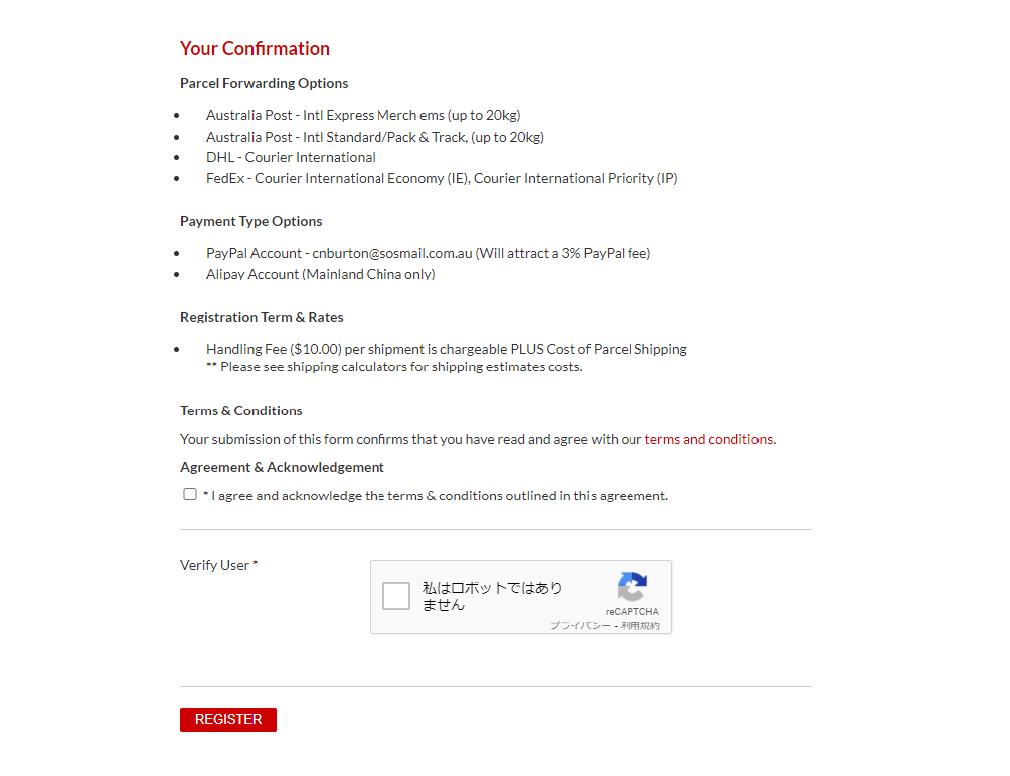 After filling in all the fields and clicking the Register button, an email will be sent to your registered email address to complete your registration.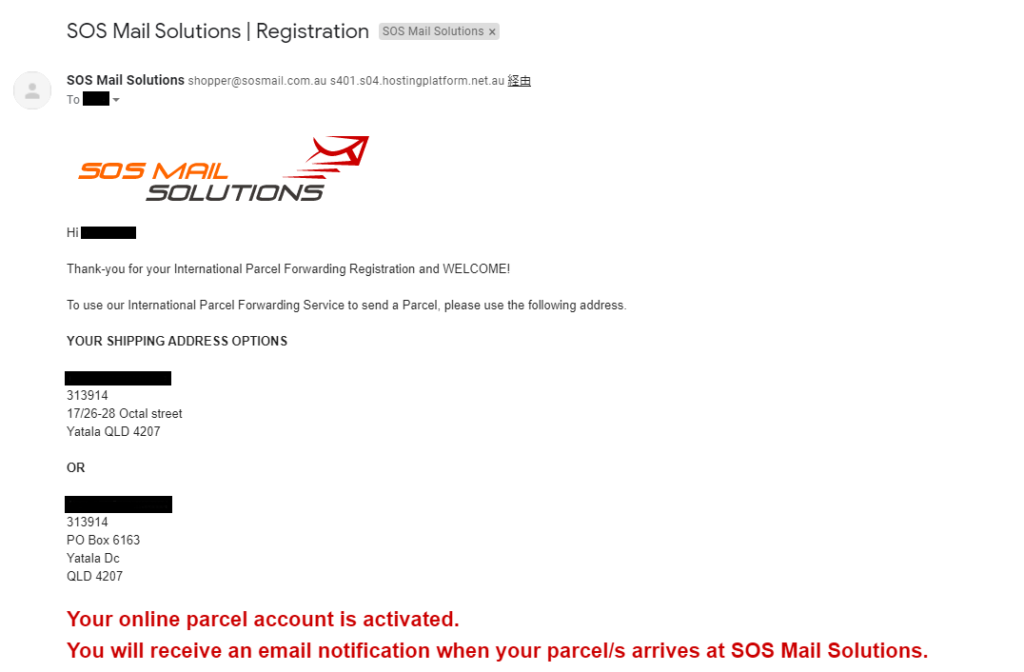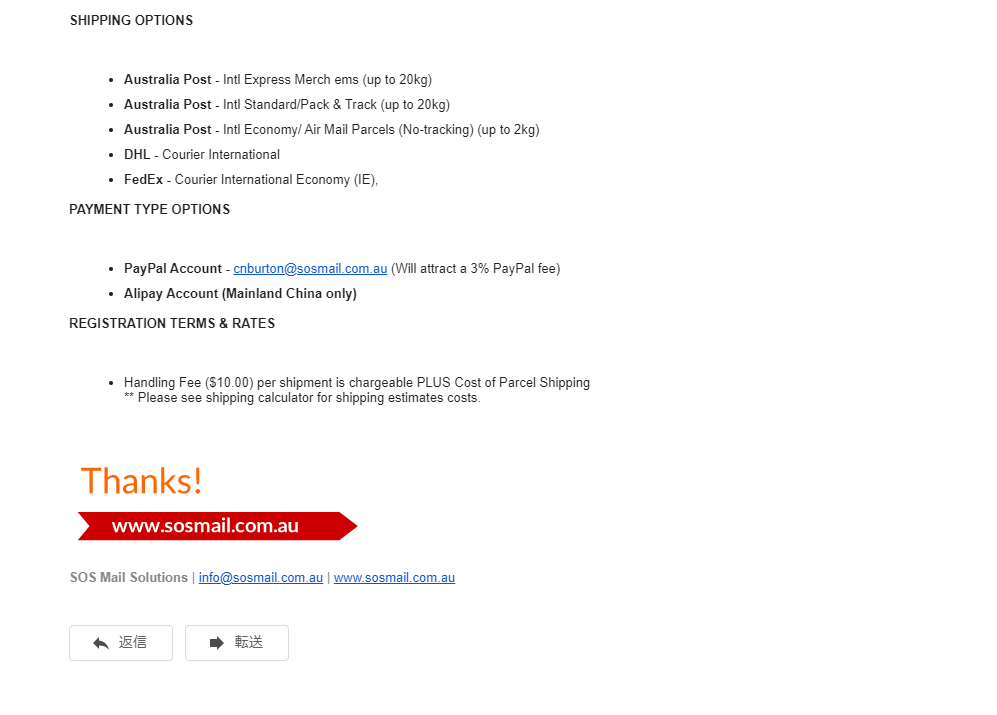 Once you receive this email, your SOS Mail Solutions account will be activated.
How to use at each shopping site
When using each shopping site, please enter the information in the following manner.
In rare cases, there are sites with complicated entry methods, but in most cases, if you keep this in mind, you should have no problem.
Reference examples
First Name: Luke 
Last Name: Layton
Email: Layton@gmail.com
Telephone: +81 80-0000-0000 
Address: 17/26-28 Octal street
Address Line 2: Yatala QLD
Postcode: 4207
This information is based on the input fields of an Australian shopping site I used to import.
supplement
If you choose to use a PO BOX, it is possible that some items purchased from local sites may be returned depending on their size, so when you activate your account, use an address that does not have a PO BOX listed, unless there are special circumstances.
Summary of "SOS Mail Solutions"
In this issue, we introduced SOS Mail Solutions, an import agent service in Australia.
Although we live in an age when almost everything is available through Amazon, it is also true that there are still products that are "only sold in that country" or "only available in that store in that country.
If that were Australia, you would have to use an import agent service in most cases, and if you have a desire to use a company with a proven track record in that case, I think this is one service you might consider.
In preparing this article, I researched import agent services, but at this point (August 2, 2021), I have the impression that many of the sites are run by individuals who live locally.
Of course, there are also many companies, but they often handle large-lot items, not small-lot items such as personal imports, so I felt that it would be difficult to request them as personal importers.
This is the end of the article, but if you have any questions or comments, such as "I would like to see more explanation of this part on Layton's blog!" or "I want to see what the details are like on the actual device!" If you have any requests, we would appreciate it if you could let us know in the comments section.
We would be happy to add it to the article or reply to your comment.
I hope this article has been helpful to someone. See you soon.